What are School Trusts?
Our Schools & Institutes
Latest Calendar Events
Stephen Tierney - cognitive load theory

10

Oct

2019

9:00 am - 12:00 pm

The morning session will cover memory, cognitive load theory and its impact upon teaching and learning. This is directly linked with working memory and retention of knowledge.
A Very Warm Welcome
Community First Academy Trust (CFAT) consists of like-minded individuals, educational establishments and partners who all want the best for young people.
Our charitable trust has one single legal and moral purpose: to advance education in the public interest.
By working together our family of academies, schools and partners/institutes we will together strategically deliver long term sustainability through school to school improvement and efficiency savings that improve the rate of progress for all our pupils across the North West of England.
Our mission is to ensure that every child develops as a confident and competent person with the highest aspirations to be the best they possibly can be.
We hope that you will be inspired to join us on the next stages of our journey that include sharing expertise to create a group of schools that provide the very best in educational services.
CFAT is committed to the professional and personal development of the school workforce and to making a significant contribution to a self-improving school system. At CFAT, we want to play a part in promoting partnership working.
The future is ours! Together we can provide a better future.
We welcome discussions with any school who might be interested in working with us in this early but exciting stage, as we shape and develop our charitable trust.
Please do not hesitate to get in touch with any further questions your may have.
Sue Darbyshire
Chief Executive Officer | National Leader of Education | Executive Headteacher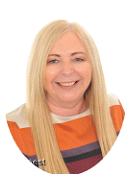 Trust Prospectus
Our Prospectus and offer to improve education for young people across the North West of England is also available to download by clicking here
What Community First Academy Trust believe – the importance of trust
The legal basis of all academies and multi-academy trusts in the country is the charitable trust. We are accustomed to using the word 'trust' to describe this legal vehicle. But trust means so much more. As the new shape of our education system emerges, we believe that it is important to give priority to three other meanings of trust.
- Trust as a relational principle
Our education system must retain trust as a relational principle. All school trusts should have as a core focus the behaviours and actions everyone will take to build trust – with children and young people, parents and the community and wider society. Trust as a relational principle should also be at the contractual heart of employer-employee relationship. The principle of trust should represent an objective reality in our education system that transcends cultures and organisations. It is at the heart of education as a public good.
- Trust as a core value
Trust is an essential human value that quantifies and defines our interdependence in relationships with others. As a value, trust should help us determine the rightfulness or wrongfulness of our actions.
- Trust as a promise
Holding trust on behalf of children: when we establish an academy or multi-academy trust, we are effectively making a promise to hold trust with and on behalf of children. Kofi Annan said in The State of the World's Children (2000): "There is no trust more sacred than the one the world holds with children. There is no duty more important than ensuring that their rights are respected, that their welfare is protected, that their lives are free from fear and want and that they grow up in peace."
Our school trust has a single legal and moral purpose: to advance education in the public benefit.