Our Schools & Partners
Our Associate Partners
Latest Calendar Events
There are currently no events.
Calendars page(s): Calendar >>
A Very Warm Welcome
Community First Academy Trust (CFAT) consists of like-minded individuals, educational establishments and partners who all want the best for young people.
Delivering educational excellence will always be our overriding focus.
By working together our family of academies, schools and partners we will together strategically deliver long term sustainability through school to school improvement and efficiency savings that improve the rate of progress for all our pupils across the North West of England.
Our mission is to ensure that every pupil develops as a confident and competent person with the highest aspirations to be the best they possibly can be.
We hope that you will be inspired to join us on the next stages of our journey that includes creating schools that we can all be proud of and that provide the very best in educational services.
Over the coming years we aim to grow the number of schools within the Trust in order to continue providing school to school support and training to other schools and organisations.
Community First Academy Trust are collaborating to maximise the support and educational services we provide. This is a hugely exciting time for our family of schools and partners.
If you would like to explore our support further or discuss the advantages of becoming a Trust partner, please contact either myself or a member of our team who will be pleased to arrange a meeting with you. We also offer schools the opportunity to join us on through our Associate Academy Membership.
Best wishes
Sue Darbyshire
CEO / Executive Headteacher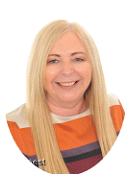 Prospectus / Local Offer
in Collaboration with Greengate Academy Trust