Summer Holiday Challenge
Summer Holiday Challenge
11 August 2020 (by admin)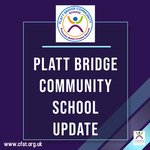 We hope you have enjoyed your home learning time during lock down and have been able to practice and develop your understanding of some of the things you have done in your year group.

We also hope you have a lovely summer holiday, and get chance to have a rest and catch up with family and friends with whom you may not have been able to spend much time.

However, in order to keep your brains working hard over the summer and make sure you are ready to come back to school, refreshed in the autumn term, we've got you some gifts that you can use to keep you busy. Here you'll find some home learning books, which you can work through on your own or with your parents if you like.