PBCS News | Message from Sue Darbyshire following today's Government press conferences relating to the national situation concerning coronavirus
PBCS News | Message from Sue Darbyshire following today's Government press conferences relating to the national situation concerning coronavirus
30 December 2020 (by admin)
An extraordinary update to provide parents and carers within our school community with clarity following the continuing uncertainty and rumours in the press.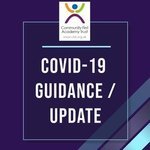 Dear Parents and Carers,
I hope this extraordinary message finds you well and that you will have had some time to relax with your family over the festive period.
You will have undoubtedly heard today's announcements from Boris Johnson, Prime Minister and Gavin Williamson, Education Secretary relating to the national situation concerning coronavirus and the new strain (the S-variant) triggering the DfE's educational contingency framework.
I am sure that you will echo that our best approach is to immediately focus on our first steps and what we can / need to do now.
Next week's return to school will operate as planned.
All pupils will return to school on Wednesday 6th January 2021 at 8.55am.
This is because Wigan is not listed as a region affected by the Governments list of delayed reopening regions.
I will be sharing details of the stronger prevention measures needed on returning in January, with staff to ensure we minimise the spread of further transmission in line with the DfE's educational contingency framework.
If this current situation changes and there needs to be a new plan, I will of course let you know at the earliest opportunity.
I hope this update provides parents and carers of our school community with an immediate update of the current situation and its initial impact on our organisation.
I will provide further information via class dojo early next week relating to the safe return of all pupils to school.
Since all this began, the magnificent efforts of everyone with our school community, have always ensured that our organisation has remained open and operated as safe and COVID-19 secure as possible. I assure you that this remains of paramount importance to me and the wider leadership team.
Stay safe – as we move into the new year together.
Best wishes,
Sue
[updated 18:50] It has now been confirmed by the DfE that Wigan is not listed as a region affected by the Government's list of delayed reopening regions (18th Jan).