Westbridge Teaching School Alliance - SLE's

Specialist Leader of Education
Name

Specialism

Nicola Evans

Early Years, Parental Engagement and Initial Teacher Training

Charlotte Redford

Early Years development/Inclusion

Jenny Machaj

Leadership of CPD, NQT & ITT Development, Drama

Ann Howard

Closing the GAP

Lucy Ward

English & Maths

Lavern Shelford

Early Years

Martin Haskayne

SEN&D, Behaviour

Joanne Bradbury

Early Years & Nursery

Rachel Penman

Inclusion and Special Educational Needs and Disability.

Carolyn Penzak

Early Years

Andy Houghton

Computing

Janice Jones

Financial Management, Business Development and

Multi-Academy Conversion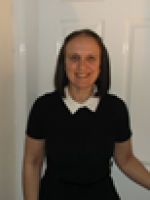 Name: Nicola Evans
Phase: Early Years
Areas of Expertise: Early Years, Parental Engagement and Initial Teacher Training
I qualified as a teacher in 2007. My experience has predominantly been in the Early Years Foundation Phase in Reception; however, I also have 2 years teaching experience in Year 1. A key aspect of my current role as Foundation Stage Curriculum Co-ordinator is to complete learning walks, scrutinise planning and moderate and oversee the completion of children's individual learning journeys all the way through from Babies to the end of Reception. A key aspect of my day to day role is to advise on curriculum issues within the setting, lead on moderation tasks and develop and enhance the outdoor learning space. In addition to my classroom based experience, I am an active member of the local cluster group and have played an integral part in establishing links with other local settings, developing interschool relationships that have been based upon the sharing of good practice and the creation of a variety of curriculum enhancements designed to impact on teaching and learning in an innovative and stimulating way. I am also extremely fortunate to have experience of mentoring both graduate and Newly Qualified Teachers. I have undertaken observations, responsibility for training plans and worked alongside these aspiring teachers guiding and advising on best practice and other matters related to teaching and learning. Within my setting I am the Early Lead Practitioner for ECAT (Every Child A Talker) and have advised colleagues both internally and externally on best practice, supporting the completion of action plans, environment audits and supporting the implementation and review of subsequent changes to practise. I am also experienced in implementing the key principles related to Communication Friendly Spaces (CFS) and other Early Years initiatives. In 2013 I welcomed the role and responsibility for parental engagement in the Early Years and have since created action plans, written policies and implemented a variety of initiatives and strategies designed to actively engage parents in their children's learning. I enjoy the challenge and rewards of working with and supporting colleagues and value the opportunity to help provide the best educational experience for children.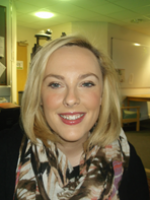 Name: Charlotte Redford
Phase: Early Years
Areas of Expertise: Early Years development/Inclusion
I qualified as a teacher in 2008 with a specialist degree in Early Years. My first job was in a Private Day nursery in Leigh where I was the lead professional for the 0-4 provision; my role was to implement the Early Years Foundation Stage curriculum which was new at the time. I implemented planning, assessments and learning journeys and did a lot of work ensuring the Welfare Requirements were fully embedded in the setting. I managed a team of 12 staff and delivered staff meetings to look at moderation and assessments. During this time I completed my Postgraduate in Education and my Early Years Professional Status. I then started Westfield Community School where my 7 years teaching have been in Reception and Nursery. During the past 5 years I have been working in an integrated nursery with a private and voluntary provider as the qualified teacher for a 120 place pre-school. This provides a seamless provision for 3&4 year olds offering pupils wrap around care and flexible delivery. The school and nursery has an onsite Children's Centre which is a key part of my role, working and engaging with other settings within our reach. I am very keen to provide a stimulating and supportive environment in my class and my setting has consistently been graded as Outstanding. In addition to my passion and enthusiasm for Early Years I am also passionate in Special Educational Needs and Disabilities, in particular Early Identification. My current manager's role in school is the Inclusion Coordinator for Foundation Stage and Key Stage One and I have just completed the Postgraduate degree in SEN Coordination. As part of this role I work very closely with all members of staff and children in identifying any additional needs and how to implement interventions for children who are working below expectation. I monitor and review children's Individual Learning Plans to ensure they are making progress and the provision that is additional to and different from is having an impact on their learning. I support staff in Key stage one and early Key stage 2 in differentiating provision and ensuring children are receiving high quality differentiated teaching that meets the individual need on the schools Additional Needs List. My particular expertise is around Speech and Language and I have implemented Every Child a Talker from 0-8 to ensure our learning environments are communication friendly. I also work very closely with the specialist Outreach team implementing interventions and assessments for children with complex learning needs. During my teaching career at Westfield I have been part of 4 Ofsted inspections and all four have been graded outstanding, including the Children's Centre inspection. I am also an active member of the School Governing Body.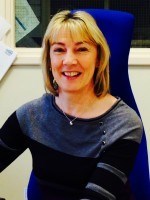 Name: Michelle Frost
School and Current Role: Finance Director
Areas of Expertise: School Business Management and Academy Conversion
I have worked in primary school administration for 22 years. For 14 years I worked in a small Catholic primary school, being the sole administrative member of staff, before moving on to a new large community school with responsibility for leading a team of 5 admin members and 3 premises support staff. Having worked in both fields, I feel this has provided me with an excellent background and insight into the challenges that can face both types of settings. I take the lead role in financial administration, personnel, site management, and health and safety issues. On my appointment to Platt Bridge Community School in 2006, my initial tasks involved the setting up of service contracts, resourcing classrooms and taking a lead role in liaising with partners and contractors for the newly built school. As the school has grown in size and popularity, from 1.5 to 2 form entry this has resulted in both increased budgets and funding streams, together with the building of additional classrooms, appointment of extra staff and greater challenges for the school in general. I acquired the qualification of CSBM through the National College in 2008 and have been Clerk to the Governing Body for 20 years. In February 2013, I took the lead role in our Academy conversion process and have since supported other schools going through this transition.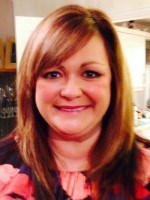 Name: Jenny Machaj
Specialism: Leadership of CPD, NQT & ITT Development, Drama
I have been teaching for 19 years. I began my career as a drama teacher and have accumulated many years' experience, initially running a Performing Arts department and then leading a faculty structure including Arts, ICT and Multi – Media. For the past 4 years I have been Assistant Headteacher responsible for whole school Teaching and Learning whilst still being passionate about my day to day teaching within Performing Arts. My whole school responsibility is to drive Teaching and Learning forwards which I do through strategic planning, leading whole school training and monitoring and evaluating Teaching and Learning. My area of expertise is working with trainee teachers and NQTs and their Mentors this is based on my passion for Teaching and Learning. I am currently seconded as a Consultant for Kingsbridge, covering 19 schools and focusing on developing secondary programme of professional studies and Quality Assurance at all levels. I have vast experience in mentoring NQT's. I have fully supported other colleagues in a variety of schools by Supporting Subject Mentors and NQT Mentors – As an Outstanding Practitioner in the classroom a key opportunity here is working alongside trainees / NQTs and their mentors being able to offer key terms and suggestions. Using lesson observations and work scrutiny as a tool to enhance excellent Quality Assurance at all Levels. Using the mentoring and coaching as an opportunity to share and develop good teaching and learning practice. I have many years' experience in developing Mentors in delivering feedback and coaching.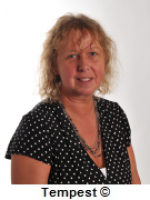 Name: Ann Howard
Area of Expertise: Closing the gap
I graduated from Edge Hill University as a qualified teacher in 1996. My teaching experience has predominantly been in Year 6 but I have also taught in Lower Key Stage 2 and in Key Stage 1. During my middle management experience, I managed - KS1, LKS2 and UKS2. I was fortunate to have been part of the Senior Leadership Team (SLT) that opened a new school in 2006 (Platt Bridge Community School). As part of the SLT, I have developed teaching practices that accelerate learning and 'Close the Gap'. The first stage in this process has been developing prior learning activities. These identify exactly where the pupils are on a 'continuum of learning' and show what the next steps in their learning are. The second stage is to plan for learning. The planning format that we have developed works on a daily basis ensuring that continuous, on-going assessments inform the next step for every pupil. The delivery of the lesson is the third stage of the process. I have worked as part of a team to develop differentiated input lessons. Each ability group receives a daily input based on assessments of the previous days learning. To further 'Close the Gap' we have also developed interventions that are delivered at a 'point of need' being identified through on-going assessments. In order to deliver differentiated inputs, we have had to develop skills for learning in our pupils so that they are able to work completely independently during the pre-input phase of the lesson. The development of these skills has been a major factor in the success of differentiated inputs and 'Closing the Gap'. I am also jointly responsible for overseeing Research and Development projects focusing on 'Closing the Gap' in a number of different settings. These projects include: Growth Mindsets, Numicon and Breakthroughs in Literacy. I have had the privilege of working with a number of settings and supported them in 'Closing their Gap' and am grateful for the opportunity to share my passion for promoting effective practices that improve education for children.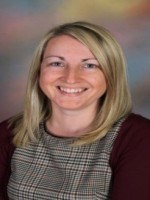 Name: Lucy Ward
Areas of Expertise: English and Maths
I qualified as a teacher in 2002 and began my teaching career in a Reception class. During the next eight years, I worked in both Key Stage 1 and 2 classes in two schools and took on the role of English Subject Leader in both. In my previous school, I was lucky enough to work with the Local Authority Senior Consultant for English and gained many skills which have helped me lead other staff effectively and sensitively. In 2011, I started at my current school as Year 6 teacher, English Subject Leader and joined the Leadership Team. Over the past four years I have progressed to Assistant Headteacher and added Maths and Curriculum Subject Leadership to my role! I have been fortunate to have worked in all key stages which I feel has provided me with a comprehensive overview of teaching and learning and leadership across the school. My impact in school has been recognized in many comments in OFSTED reports as well as the standards achieved in Key Stage SATs tests, and I feel proud that my own teaching is graded as Outstanding. I am frequently to be found mentoring, coaching and demonstrating for colleagues who articulate that they feel comfortable and willing to seek my advice and guidance whenever they need it. Another source of pride is that they now feel confident to coach and support each other. My passion is all aspects of English and Maths and I would relish the opportunity to nurture and support other leaders and teachers to develop the teaching and learning of both these areas of the curriculum.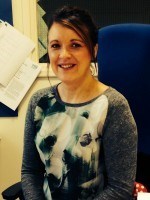 Name: Lavern Shelford
Specialism: Early Years
I work at Platt Bridge Community School and Children's Centre in Wigan. This is a large two form entry school with a range of family services on site. I have been the Deputy Headteacher at Platt Bridge since we opened in 2006 and have worked alongside the Headteacher and Directors to develop this unique establishment. I have worked in schools, other early year's settings and as a Local Authority consultant for over 20 years and my particular specialism is early years. I am experienced in leading 0-5s provision within schools, children's centres and childcare provision. I am also the designated teacher and lead on child protection and safeguarding within school. I have been an SLE for 2 years and have previously supported schools and other settings with improving the quality of teaching and learning, the development of the learning environment and the early year's curriculum and data analysis and tracking. Most of my career has been spent working in areas of socio-economic deprivation and I am committed to ensuring that all children have the best opportunities to experience excellent early year's provision, with highly skilled and nurturing adults. Through further study I have gained my NPQH, NPQICL (Integrated Centre Leadership) and an MA in Early Years Education.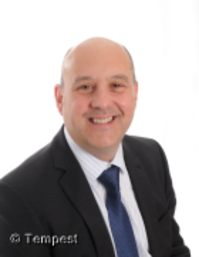 Name: Martin Haskayne
Phase: Primary
Areas of Expertise: SEN&D, Behaviour
I qualified as a teacher in 1990 and worked for 10 years in a school for children with Severe Learning Difficulties aged 2-19 years as the coordinator for Design Technology across the school and Nursery class teacher. I became coordinator for Information Technology two years later and took on a responsibility for developing communication across the school a few years later. As part of the school development plan I became an instructor in the Team-Teach Physical intervention system in 1997 and introduced this within the school. I have attended regular refreshers and remain an instructor to this day. In 2000 I was appointed to the newly formed Behaviour Support Team in Wigan for whom I worked until 2007. During this time I was appointed National Training Manager for the Nurture Group Network a post I carried out over three days per week whilst continuing to work for the Behaviour Support Team. The Training Manager role involved developing and delivering training strategy and materials, supporting the Director with strategic developments and supporting school staff, managers, Local Authority staff and Senior Managers to develop their Nurture strategies and practice. As the Nurture role grew I left Wigan to carry out the post full time before returning as coordinator for the Behaviour Support Team in 2011, supporting the team manager in developing the service to merge behaviour and learning services into an integrated Targeted Education Support Service. During this time I achieved the NPSLBA accreditation and a "Management Development Programme" qualification. In 2013 I was appointed as Assistant Head for Inclusion, and SENCo, at Platt Bridge Community Primary School. This opportunity has allowed me to develop further my skills in supporting children's learning and behaviour through direct pupil support, staff development and supporting strategic development within the school. I have recently studied to achieve the National Accreditation for Special Educational Needs coordinators. I look forward to being able to share my experiences and knowledge to support colleagues in developing the best practice possible for all pupils.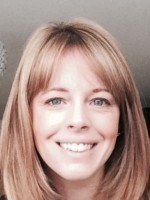 Name: Joanne Bradbury
Phase: Early Years
Areas of Expertise: Early Years
Since qualifying as a Primary teacher in 2007 I have always worked within Early Years. I am currently the 0-5 EYFS lead at Platt Bridge Community School and have taught in both Reception and Nursery. We are an integrated setting and I have worked alongside and supported the childcare manager for the onsite private and voluntary setting. I lead a large team with a clear focus on teaching and learning to improve outcomes for our children. I can use data effectively to identify target groups for support and ensure the provision is of a high quality and remains outstanding. My expectation of staff, children and the quality of provision is consistently high which then equates to the outstanding progress that children make over time. In 2014 I completed my NPQML which helped to deepen my understanding of leadership and I have demonstrated these skills to motivate and successfully build a strong early years team. During this time I led on parental engagement in the early years department and built some strong foundations to engage parents. I have managed staffing rotas, planning, assessment and supported colleagues in other schools with our online assessment system. I have developed action plans to move our early years forward and worked closely with a range of outside agencies and the local community to guarantee our children the very best start. I am no stranger to barriers and have led our early years team through times of change on more than one occasion. I have worked with a range of challenging children and supported my team with strategies to overcome these difficult times. I have a supportive nature and look forward to sharing my knowledge and expertise to help others develop.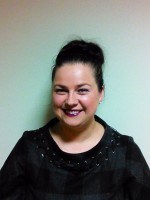 Name: Rachel Penman
Specialism: Inclusion and Special Educational Needs and Disability.
I qualified as a teacher in 2001 and have worked in teaching since then. My first job was in Skelmersdale in West Lancashire. I worked there for 4 years then moved as part of an amalgamation of three schools to a two form entry school. My experience has predominantly been in key stage two, however I have led and managed in key stage one and had some teaching experience within the early years. I came out of class in 2008 to start a new role of intervention and inclusion manager as well as senior designated officer for safeguarding and child protection. Working as part of a senior leadership team consisting of myself, two assistant headteachers and a lead behaviour professional I feel a lot of my experience came from this role in terms of raising standards across school. The CPD I gained within this role has allowed me to further develop my skills in making an impact across school, particularly raising standards in reading, writing and maths. The use of data analysis, pupil progress meetings, working walls, scrutinies and question level analysis has given me a great insight into how standards can be raised from satisfactory to good. I am very passionate about ensuring that inclusive education is paramount within every school and every child is given high expectations and the opportunity to achieve their true potential. In 2012 I became inclusion manager for my current school, leading a team made up of myself and two inclusion co-ordinators. The school is two form entry with a resourced provision. Working across school I have a strategic lead to ensure progress is made for all vulnerable learners including EAL, CLA and SEND children. I work closely with the pastoral team ensuring the correct provision is provided for the children in our care. I also work closely with other members of the SLT ensuring that the innovative ways of working has the greatest impact on the more vulnerable learners. I have worked closely with Wigan authority as they were a pathfinder for the SEND reforms and have undertaken a number of education, health and care plans as part of this pilot as well as working within two working groups to ensure a consistent, graduated approach is adopted by all schools across the borough. I have delivered training to my peers across the borough for the local authority. I have worked with Edge Hill University delivering lectures and working with PGCE students on interview techniques. As part of the teaching schools alliance I deliver training mainly around inclusion and behaviour on which I have gratefully received positive feedback each time. I relish a challenge and am always inspired and motivated by different working practices and how we can get the impact that our children deserve. I am an open and honest communicator and will listen to what already works and how this can be adapted to make progress and raise standards.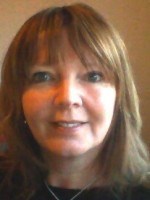 Name: Carolyn Penzak
Specialism: Early Years
My name is Carolyn Penzak and I am the Deputy Headteacher of an outstanding nursery school in Wigan. I have been working in schools as a teacher and for school improvement for 27 years across different authorities and have developed an expertise in the Early years. I have the knowledge, skills and experience to help support and empower people to: · Collect, analyse and interpret Early Years data to plan for improvements. · Develop effective learning environments that motivate and engage children, promoting the characteristics of learning. · Develop assessment, planning and tracking systems that remove barriers to learning, respond to children's interests and abilities and plan for progress. · Refine and create excellent Early Years pedagogy using research and child voice.
Name: Andy Houghton
Areas of Expertise: Computing
I graduated from Edge Hill University as a qualified teacher in 2011. Since then I have worked as a Lead Teacher for ICT in two primary schools. My teaching experience has been predominantly in KS2 but I have delivered the computing curriculum to all year groups. As a lead teacher I have overseen the costing and purchase of a whole range of ICT provision including Touchscreens, IPads and laptops. I have developed schemes of work for all age groups along with a programme of assessment to match the new national curriculum objectives. Within my role I have delivered CPD to members of the SLT and Headteachers as well as teachers from other schools within our cluster. I work hard to ensure that all within school have access to computing and are able to use their skills to develop their knowledge of ICT, and use it to benefit them in all areas of the primary curriculum. I work closely with teachers to develop their own knowledge of ICT and how they can use technology to engage pupils further. I also assist with planning and lesson delivery to ensure all areas of the computing curriculum are covered. During my NQT year I trialled and researched the use of hand held devices in the primary classroom for Promethean. I have also worked as an iMovie expert for Liverpool Schools. I have a keen interest in ICT and I am forever looking at new ways of introducing its use into everyday sessions. Pupils in my classes are constantly programming applications, using green screen technology to enhance their written work and producing QR codes to help develop their digital portfolios. I am very fortunate to be part of a federation which allows me to teach and learn about the use of ICT across three different primary settings. I enjoy working with others in order to enhance, develop and ultimately improve results.
Name: Janice Jones
Chief Finance Officer
Areas of Expertise: Financial Management, Business Development and Multi-Academy Conversion
Janice has worked in the private sector, commerce and Primary business administration for over 30 years. She has held a range of roles including School Business Manager, Executive Business Manager and currently Chief Finance Officer. Janice's role was fundamental in the seamless conversion of a hard Federation into a multi-academy trust and, as a result, she is able to offer expertise in coaching and mentoring lead finance executives. As CFO of a multi-academy trust, Janice leads the central Business Development Department encompassing finance, HR, administration, estates management and health & safety. Janice ensures quality is excellent and sustained through streamlined systems and procedures producing effective and efficient financial and asset management across the Trust. As a member of the Trust's Executive Team, Janice assists and advises the CEO on the strategic/corporate development of the Trust. In addition, Janice spearheads the customer service and statutory compliance training for Trust staff, mentoring department managers in reporting to Directors and on their staff's development and training requirements. Janice holds a range of qualifications in Leadership and Management including the Certificate, Diploma and Advanced Diploma in School Business Management.